After Beating & Using Her To Have Puppies, They Dumped Her In A Garbage Bin
She hangs her head low, a combination of sadness, fear, and abandonment. Someone in Detroit, Michigan spotted her in a garbage can, tossed away like used property.The young Pit Bull mix shows signs of abuse along with recently giving birth to an unknown number of puppies.
Andy Seltz of the Michigan Humane Society says scenes like this happen all the time around the city and it never gets easier.Despite looking around the area, knocking on doors, and asking people for help, there was no sign of puppies.One theory is whoever dumped the sweet dog used her for breeding purposes and then tossed her out after the babies were born.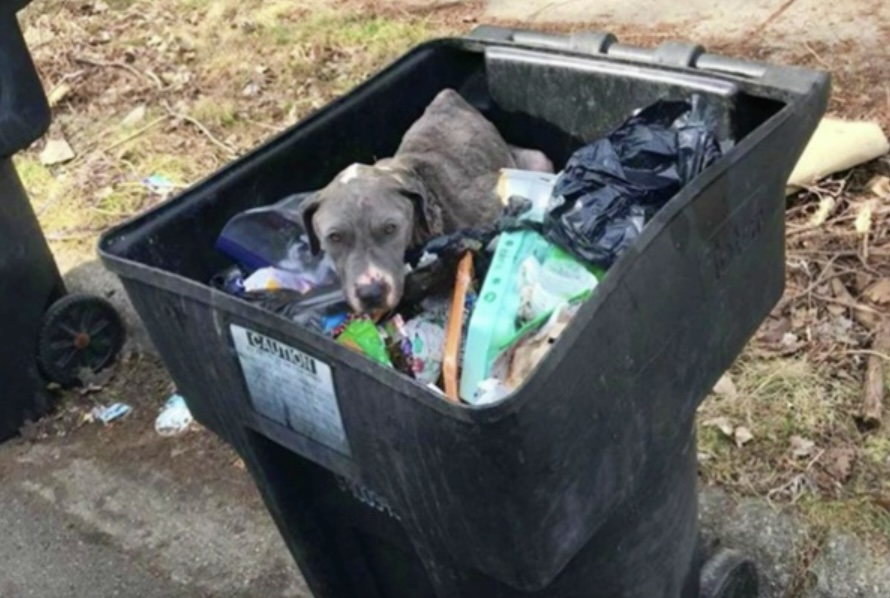 "The animal has feelings and they're loved, and for that to happen, to be used as an item, a piece of property and disposed of, it's very heartbreaking," Seltz shared.