Blind From Birth & Abandoned He Is Looking For A Family To Guide Him Through Life
Stevie, a four-month-old blind puppy, was born with Microphthalmia, a condition in which one or both eyes are abnormally small and results in blindness.
Stevie has adjusted to life without sight and already knows how to sit and is currently working on potty training and more commands.
The 21-pound Pit Bull pup is currently being cared for by a foster through Kalamazoo Animal Rescue after he was abandoned and is now searching for a forever home.She is as sweet as can be and is up to date on shots, spayed, and microchipped.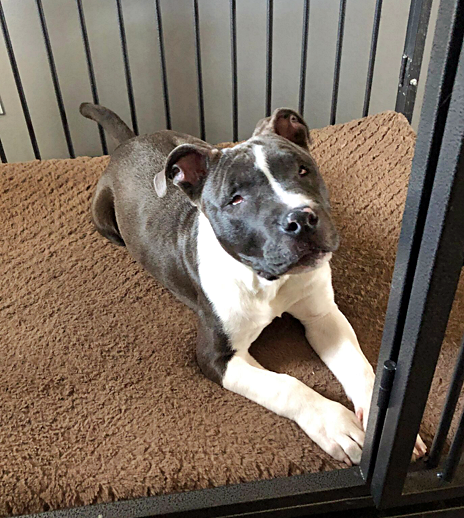 She is super spunky and despite being blind, she can still hold her own with other dogs. She enjoys playing tug-of-war, wrestling with her foster doggy siblings and cuddling with her foster parents.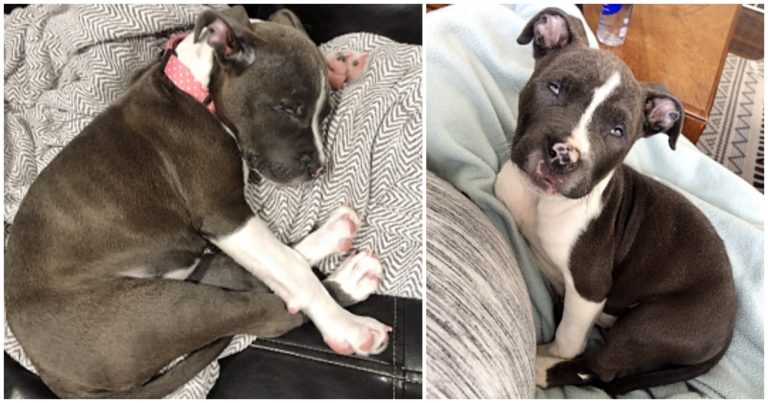 Stevie needs a family who will be very patient with her and has experience with blind dogs or the passion and resources to learn. She would do best in a home that has a fenced-in backyard and either minimal stairs or stairs that can be blocked off so she doesn't fall.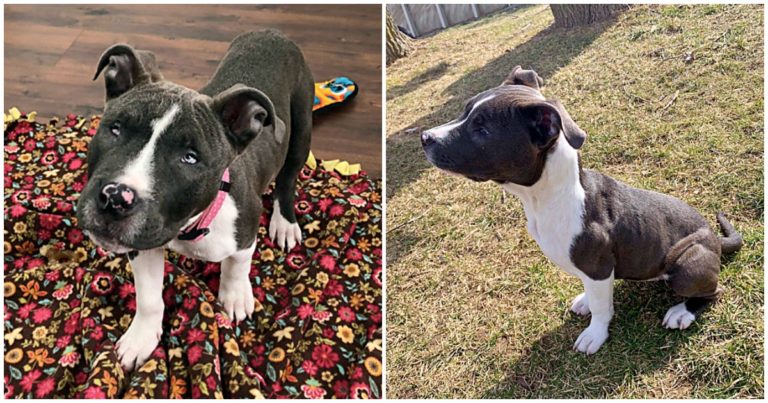 It's preferred that there are no other dogs in the home, or at least submissive male dogs, since she is already pretty dominant herself. She currently does well with the cat in her foster home.