During A Boat Journey A Golden Retriever And A Gentle Whale Shark Have A Sweet Kiss
A Golden Retriever befriends an inquisitive whale shark in one of the loveliest meetings you've ever seen. The two adorable critters even kissed, which was seen on video by the dog's human mother!
Jade Pursell, an Australian diver, regularly takes her dog Sailor on boat adventures.
However, she just witnessed a scenario she never expected to see after her beloved fuzzy pet met a sea species for the first time. A 22-foot-long whale shark appeared next to their boat while they were boating off the coast of Australia near the Ningaloo Reef. Jade's heart swelled with delight as she saw her dog having a very close encounter with a whale shark.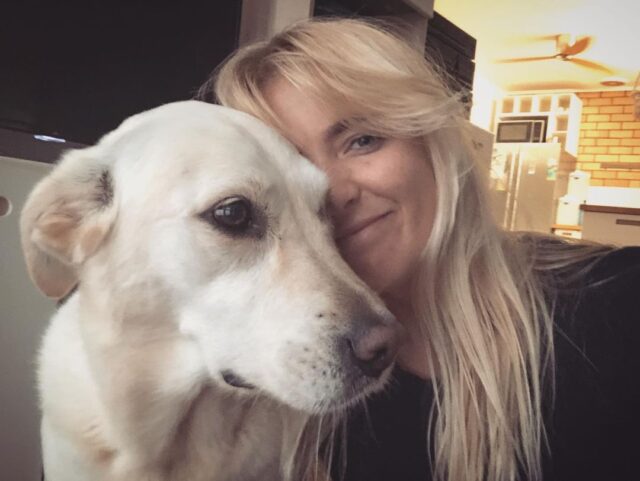 Instagram/Jade Pursell
The diver remarked, "Sailor had never encountered a whale shark before." "I had always hoped she would, but that was well beyond my wildest dreams." I warned her not to touch it, but neither of them heeded my warning. The shark was scented and kissed by Sailor."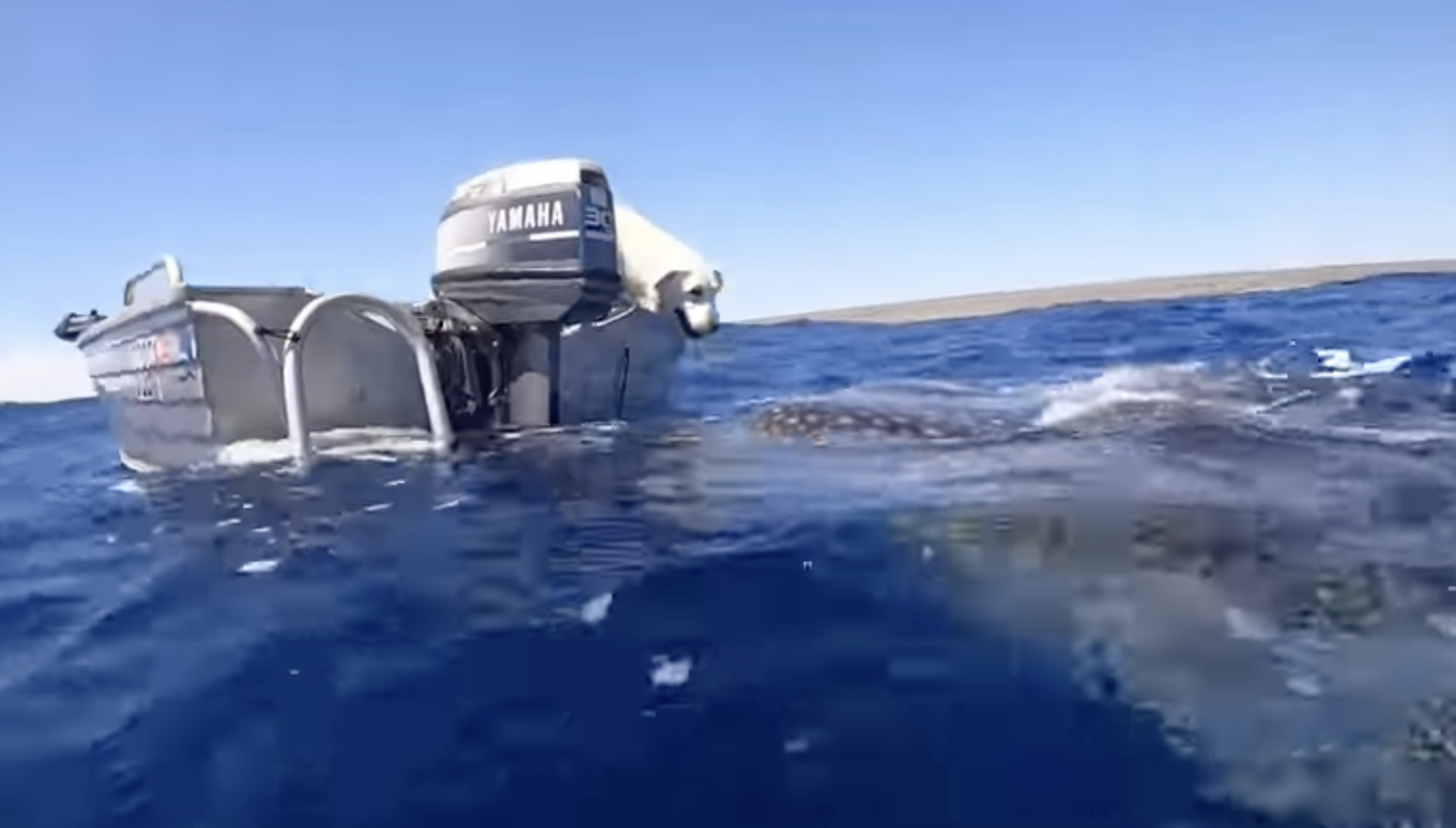 Instagram/Jade Pursell
Though initially concerned since she had no clue how Sailor would respond, Jade's worries vanished the minute she saw her dog gently caressing the shark's nose.
"I was overjoyed," she said. "I was pleased to see her swimming with a whale shark." Animals are amazing, and everything went well. My first concern was that she might take a leap of faith onto the shark or maybe touch it. I knew I didn't have to be concerned once the shark got that near to her."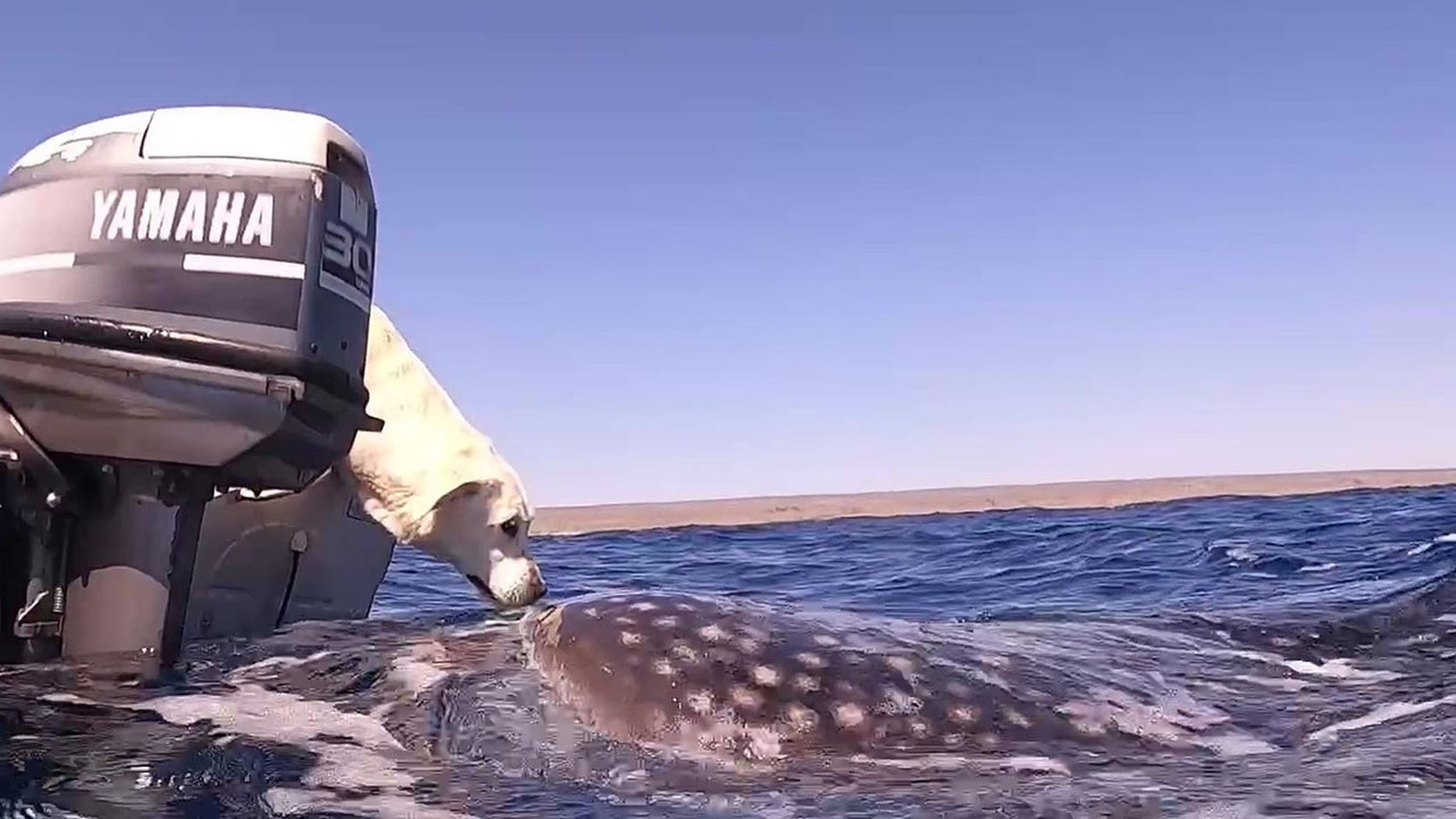 Instagram/Jade Pursell
Sailor might be the first dog to kiss a whale shark, and her mother is overjoyed. Thankfully, Jade captured the adorable interaction between the two animals!
"It was such a sweet exchange," Jade added. "It was such a blessing to be able to watch it." It's very amazing to think Sailor is possibly the only dog in the world that has kissed a whale shark."