Family Surprises Dog With A Piñata Filled With His Favorite Thing
World, meet Ruger — a sweet, happy dog who loves life, the outdoors, and of course, his family. But still there's one thing that reigns supreme in his heart.
"He is very obsessed with tennis balls," Mindy Reminga, Ruger's mom, told The Dodo. "There isn't a moment when he doesn't want to play fetch, or have one in his mouth."
In fact, Ruger's face always seems stuck with the expectant expression of, "You gonna throw that thing, or what?"
Recently, Reminga shared a video of an adorable surprise she and her family arranged for their ball-loving dog.
They'd purchased a large case of tennis balls and filled them inside a makeshift piñata, suspending it from a beam in their house, with a string suspended at the bottom so Ruger could rip it open.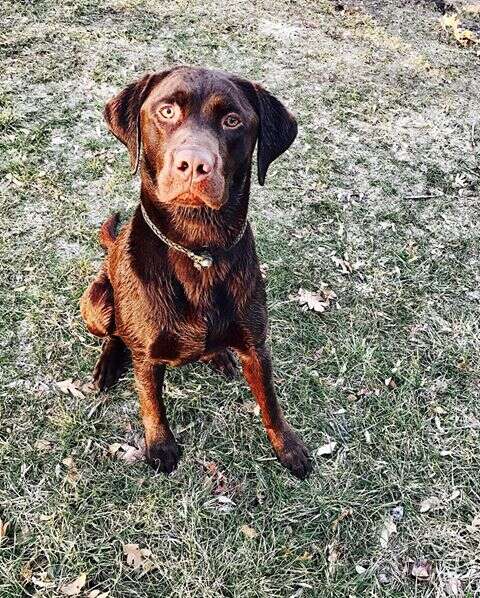 MINDY REMINGA
"I think he was stunned, and couldn't fathom what to do," Reminga said. "'Which one he should grab first?' If he had a bigger mouth, he would try to pick them all up if he could."
It's fair to say Ruger's day was made. His owner hopes other pet owners might be inspired by this idea, showering their own pups with things they love the most.
"All animals deserve special treatment once in a while," Reminga said.