Farmers race to dig out sheep trapped in 10-foot snow drift
Winter is coming, and as temperatures drop and snows fall, it's important to keep your animals safe from the cold.
Dramatic footage shows the lengths two farmers went to do save their flock of sheep, who became trapped under a giant snow drift after a recent snowstorm.
Nev Barker and his wife Kate are the operators of Highfields Farm in Staffordshire, England. Among the animals on their property is a flock of about 50 sheep.
But on Saturday, a huge snowstorm caused chaos on the farm, knocking out power for over two days. Nev told BBC that "all hell broke loose."
Checking on the flock, the couple became concerned when they only saw six sheep, and saw much of the farm overwhelmed with 10-foot-high snow drifts. They feared most of their sheep were trapped or worse.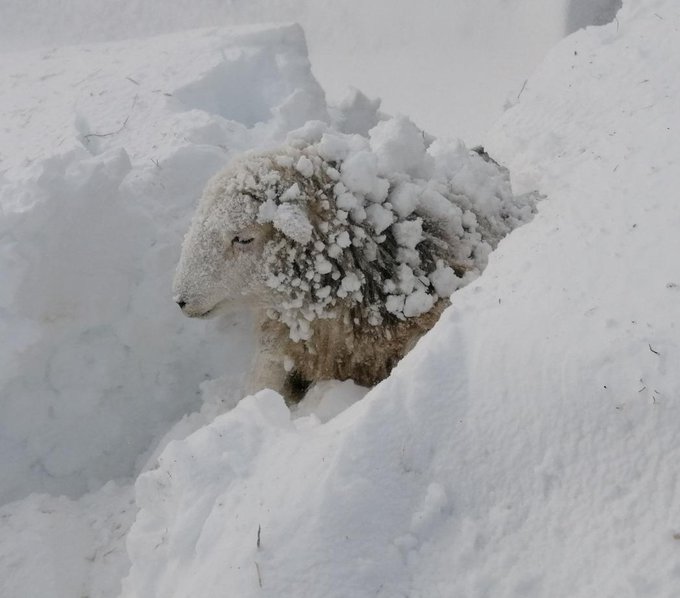 "The access into our fields was just thick with drifts," Kate told the Daily Mail. "We were up to our waists, it was that deep we were just sinking. Panic set in."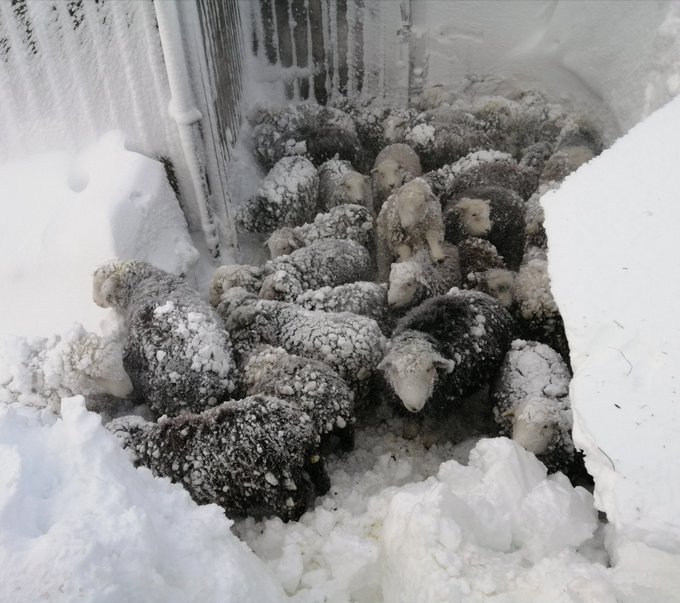 Thankfully, the couple soon discovered that most of the flock had made their way to the safety of the barn:
However, a few were still missing. The couple ventured out into the snow and searched for the missing members of the flock.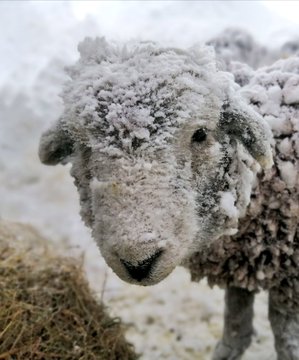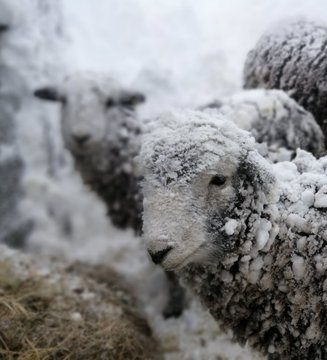 Soon, they discovered the sheep were trapped inside the snow drift. They rushed to dig out the freezing cold animals.
The couple shared dramatic footage and photos of their desperate rescue. Saving the animals was no easy task.
Thankfully, they were able to get the three sheep out of the snow and bring them to safety. They were all unharmed, and rejoined their flock in the warmth of the barn.