German Shepherd Was More Than Dog Until His Miraculous Rescue
When a young German Shepherd named Posse was first spotted at the shelter he was in terrible shape. "To say this young boy was neglected would be an understatement," wrote lunderscoreo of Coastal German Shepherd Rescue O.C.
Posse had open wounds up and down his legs, he was terribly underweight, his ribs visible on his skeletal frame. And his fur was a patchwork of white and beige, making him look like a ghost.
He was labelled a "rescue only" at the shelter because of his obvious need for long-term medical care.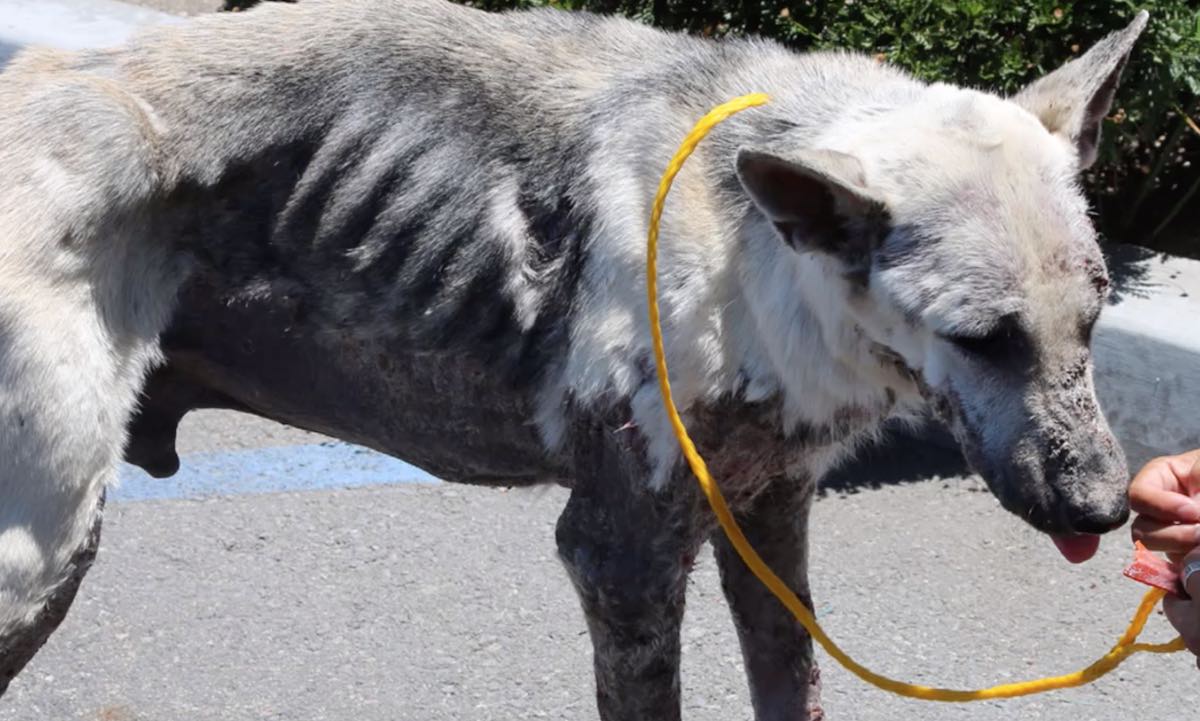 After several months at the animal hospital recovering from mange, a host of infections, anemia and putting weight onto his mere 53-pound frame, Presley was finally ready to go to foster care. His legs were no longer open wounds. His fur began to show the telltale shadings of a German Shepherd. And most importantly, there was a smile on his face.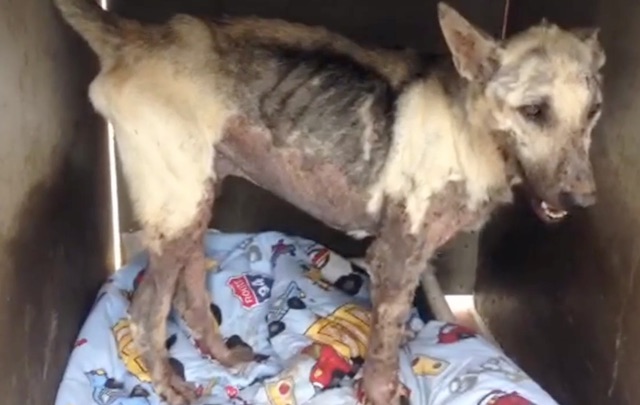 His wait for a forever family didn't take long. When a little girl named Aida and her dad visited the rescue to adopt a new dog for their family (and to be a friend to their other dog, Milow), they met Posse, now named Presley. Aida wrote that Presley wanted his belly rubbed and he loved them immediately because he knew he had found his family.
"Presley is a sweet boy who loves children, is a leaner, adores his mom more than anything else in the world, and loves going for his walks," said lunderscoreo.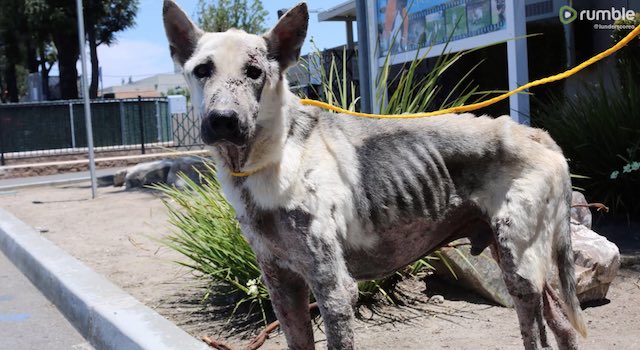 He's one very happy dog now thanks to the second chance he got. And that was only have been possible due to the support people give rescues like Coastal German Shepherd Rescue O.C.
To find out more about their rescue and the dogs they have available to adopt, visit their website.