Her Dog Appears In Every Christmas Card Photo Taken By Her Mother
Penny was adopted by her family from the Northeast Animal Shelter in Salem, Massachusetts, around two years ago, after she and her 11 siblings were discovered abandoned in a box by a garbage. She appeared shy as a little puppy, and the shelter assumed she would remain that way, but that was not the case.
"The shelter employees first warned me that she would be a timid, shy dog, and that they weren't sure whether she would do well in a house with so much bustle," Deanna Greenstein told The Dodo. "But I just felt that connection with her, and knew that she was meant to be our pup." "Her timidity vanished the moment she stepped out of the shelter, and our photos illustrate what a showboat she became!"
Penny has grown into a rambunctious, energetic, and naughty puppy. She enjoys living in a house with so many children and feels compelled to be a part of the action at all times.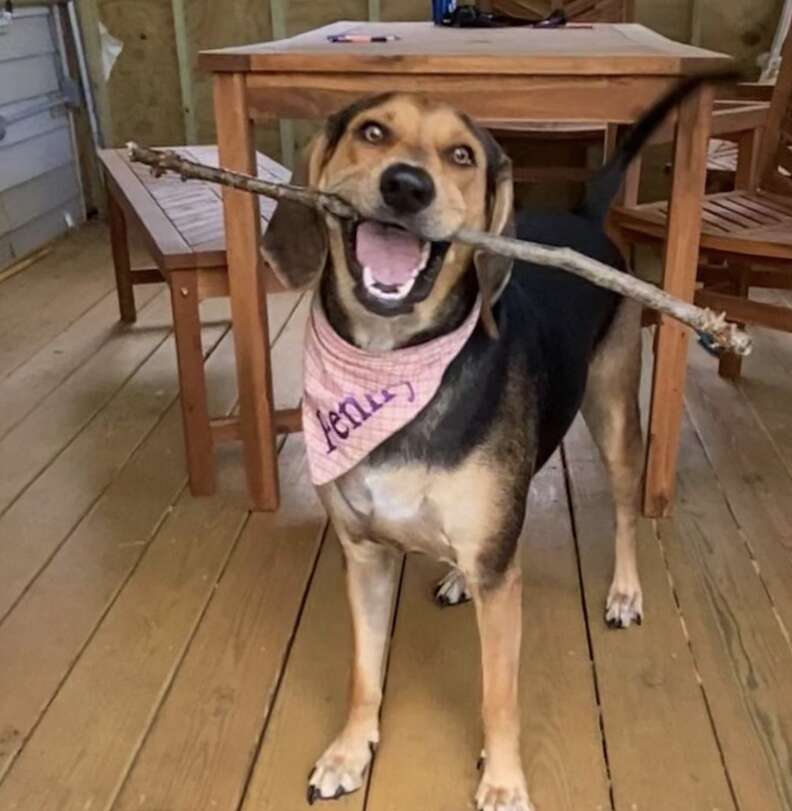 DEANNA GREENSTEIN
Penny had to be a part of the family Christmas card when Greenstein started preparing it, but as the picture session began, Penny was not in the best of spirits. Greenstein ultimately decided to take shots of only the kids when she refused to sit still next to her human brothers.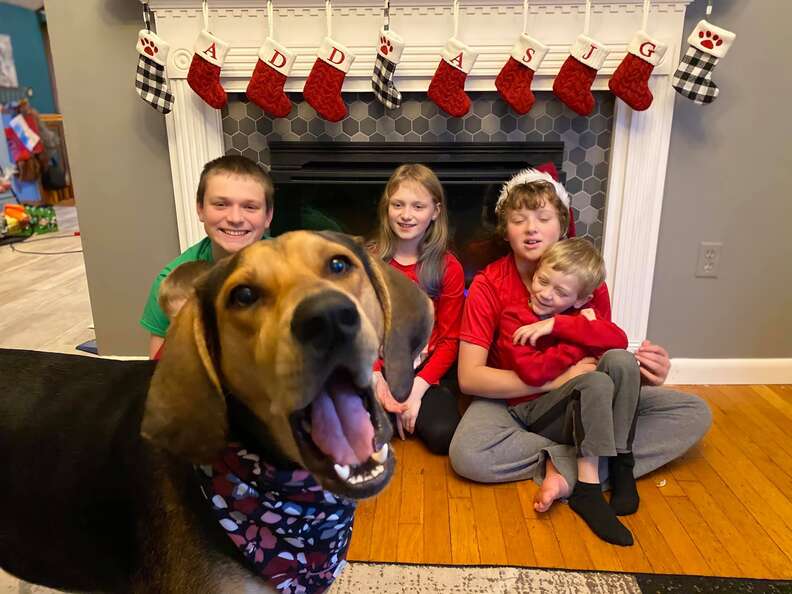 DEANNA GREENSTEIN
"She was offended that I had moved on from her picture session, so she proceeded to leap in front of the camera (and on every kid), barking, 'booping' me with her nose, licking the phone, and generally raising a disturbance," Greenstein explained. "Over the span of a 20-minute effort at a photo session, I took approximately a hundred shots."
DEANNA GREENSTEIN
Greenstein and her children then sat down to go through all of the images and couldn't stop giggling at Penny's "poses." They came up with the perfect idea while flipping through the images and taking in the comedy of it all.
"They assisted me in deciding which photos to put on our card, and we all agreed to send the card from Penny with us as her entourage," Greenstein added.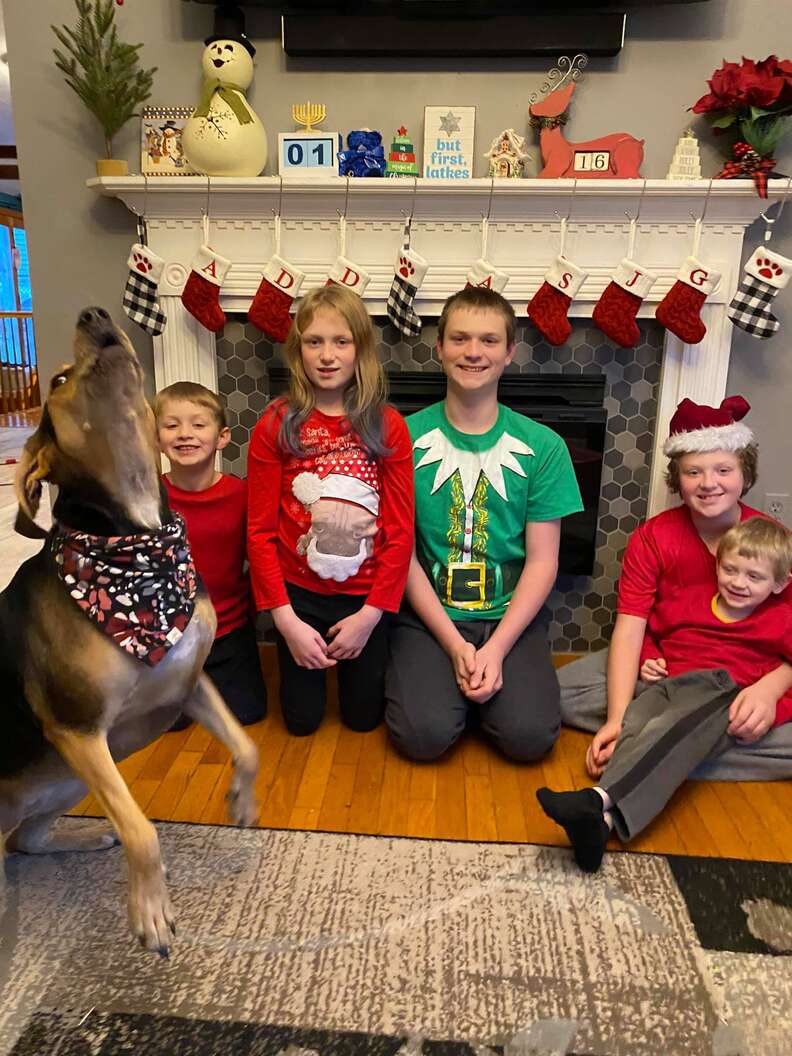 DEANNA GREENSTEIN
They believed their wacky card would offer a little holiday happiness to everyone, including Dad, whom they chose to keep a secret until the card came.
DEANNA GREENSTEIN
"We didn't inform my husband about the card; we just told him to pick it up later at Walgreens," Greenstein explained. "When he opened the gift, he stated he sat in the parking lot laughing uncontrollably."
Over the last several days, people have begun to receive the family's Christmas card, and everyone adores it. They adore Penny, and Penny would undoubtedly be overjoyed that her antics had made everyone laugh so hard.