Little Luis Was Left On A Street & He Is Alone And Scared
Luis was found abandoned in a bin in Bucharest, Romania at six weeks old. He was dehydrated and hungry, but it was only when he woke up that Elena Onica, the woman who found him, discovered that he had no use of his hind legs.
Unable to fund his expensive vet care, Elena reached out on Facebook for help. The video below shows Luis on that first day.
Christina Schmidt of Perros de la luz (dogs of the light), a non-profit animal rescue in Germany, saw the post and stepped in to take action. She took Luis and handed the puppy off to Alina Stan, a vet at MedVet in Bucharest, who could provide the medical care he so desperately needed.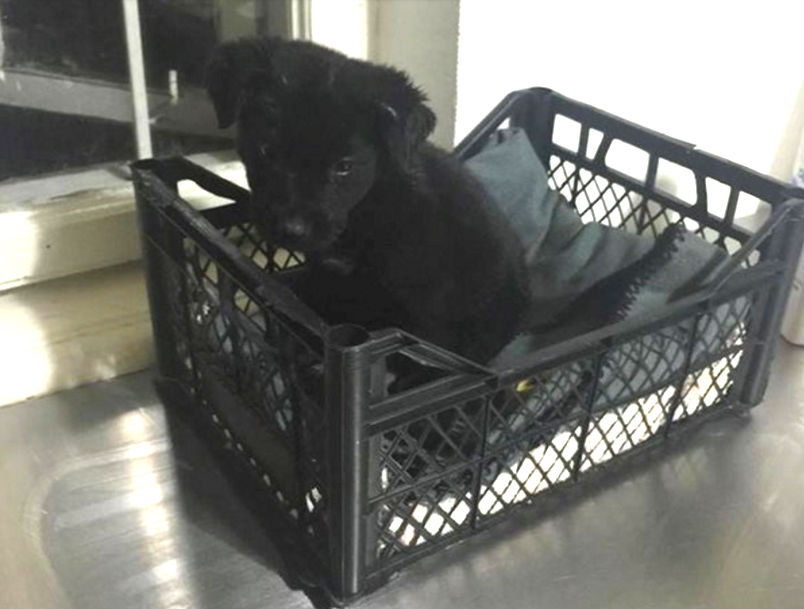 Luis may not realize it, but a lot of people came together to save his life. [bp_related_article] When he turned two months old, Heather Connolly—one of several fearless rescuers dedicated to saving dogs from the Breasta kill shelter in Romania—arranged to have Luis sent to her in the United Kingdom. After news of his initial x-ray, she tells BarkPost:
We still couldnt tell what was the cause of the damage to Luis's lower body, but he was paralyzed. He was then seen by a specialist and the conclusion was that he was born this way and there was a 1% chance he would walk again.
Heather immediately began fundraising for Luis' wheels. What she didn't expect was the response: "We actually raised enough for his wheels, ten sessions of hydrotherapy and £100 for his current vet bills!" On January 11, Luis had his first fitting.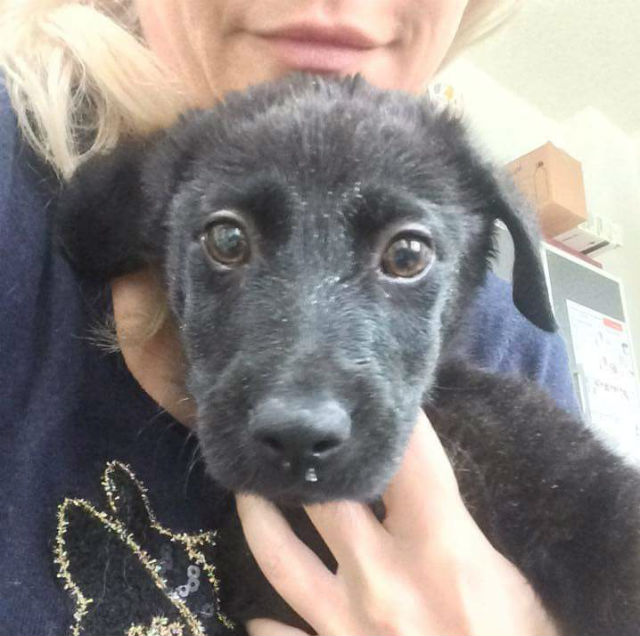 "He is 32cm long!" she wrote in a Facebook post on the pup's page. "But so small like a sausage dog. He should have his wheels within 1-2 weeks then he will set off for his journey home on the 26th." Once Luis arrives, he will continue the hydrotherapy and physiotherapy he is currently receiving in Romania.
His wheels alone are roughly £300, but they have the ability to grow with him. Luckily, Heather raised those funds and more through the support of people following his story on Facebook.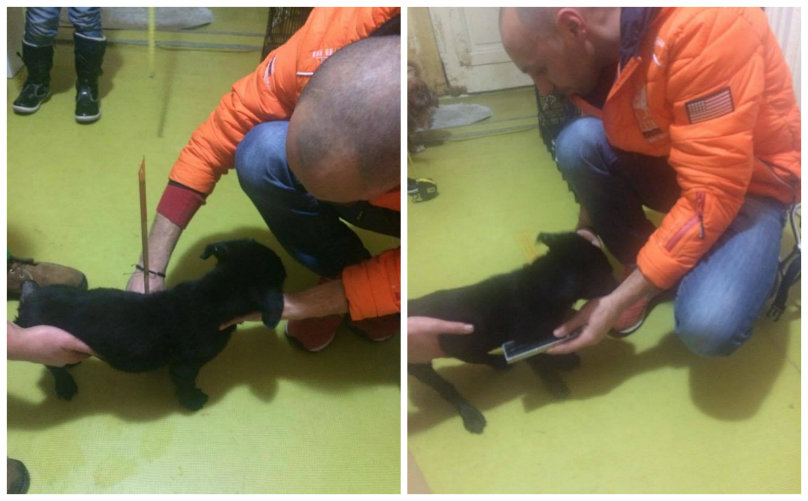 Luis will also require additional hydrotherapy sessions to help his joints, which is especially costly.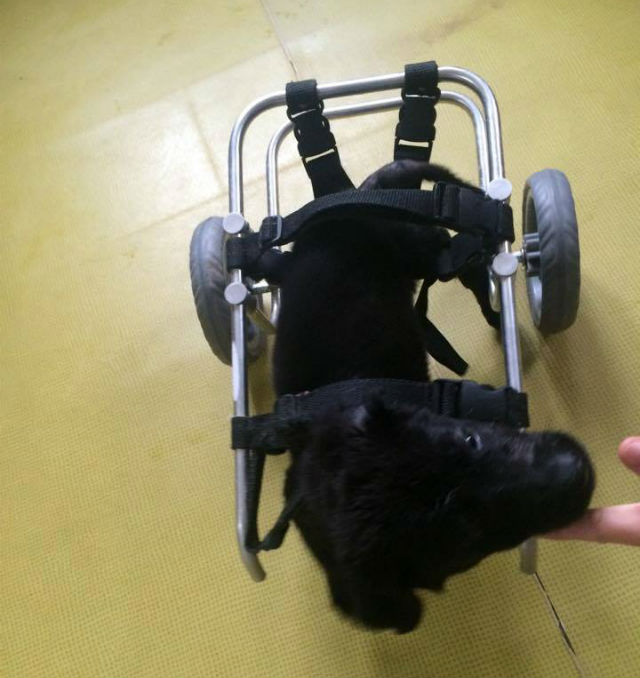 With nearly 700 members following his page, this pup has more eyes on him than he could possibly imagine. Every single person wants to see him succeed, to grow up and live a normal life far from the fate he escaped.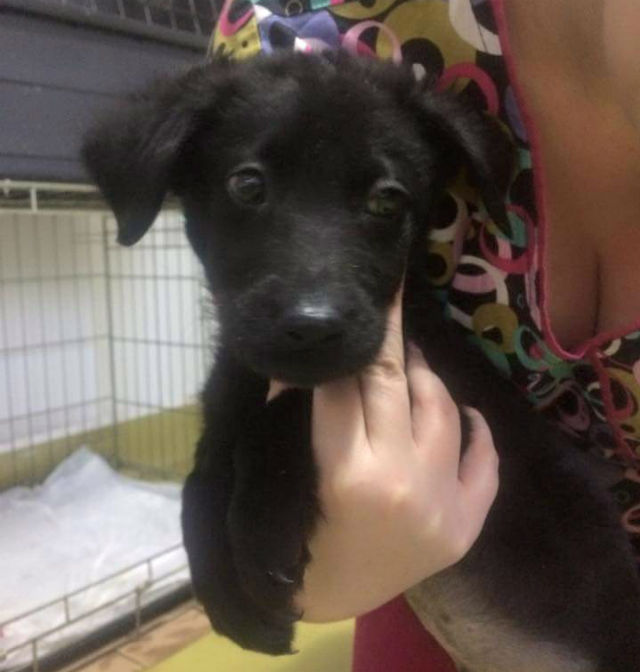 *Heather previously adopted a Romanian dog named Fern, after which she first heard of the plight of the Breasta dogs. She joined a team of animal rescuers to help alleviate the number of animals treated cruelly and neglected in the Breasta shelter. The rescuers hope to register the organization as a charity this year—called Save The Breasta Dogs—to raise awareness of their disgusting treatment. Heather says: