Mama Dog Leads Cops To Home Where Her Pups, Animals Are Caged
A woman from Spalding County, Georgia, is facing six counts of felony animal cruelty charges after caged and dead animals were found on her property, as well as some who were malnourished and even injured.
Clover managed to escape the property and was seen wandering a nearby road.
When Royal Animal Refuge volunteers set out to help the stray mother dog, she led them right to the property where her ten puppies were.
"Not only was she trying to get us to her puppies but it was almost like she was looking out for everybody else there," Mariel Weigand, Director of Royal Animal Refuge, told Fox 5. "She's a very special girl."
Spalding County deputies immediately responded to the property, where they confirmed the volunteer's fears. As soon as they approached the property, they could smell an awful stench.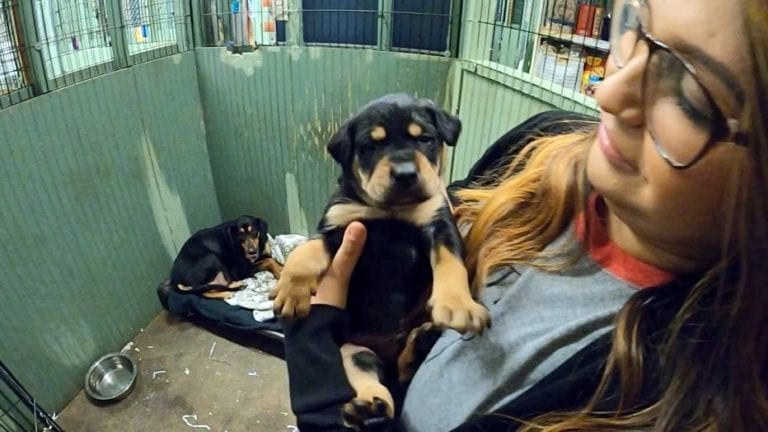 They then discovered six dead animals in pens. There was a dog in a dog house inside the kennel, a dead chicken in a coop, two dead ducks and two dead rabbits in cages.
Clover and her puppies are now safe and getting proper care. Sadly, one of the dogs, named Archie, had a broken leg that had to be amputated. Another pup, Teddy, also needs medical treatment, and Lilo and Stitch need to gain a lot more weight.