Man Screams For His Wife When He Sees A 'Bag Of Bones' Walking Through His Yard
The dog in this story is a true warrior. Homeless animals have so many struggles; and while it's likely Billy would not have survived on his own much longer, he was still fighting to live. Billy was spotted by a couple while he was walking passed their house.
A man, named Bill, was sitting at his computer and saw Billy outside his window. He yelled for his wife to come over and look. Bill's wife Krista was like, "That's not a deer! That's a dog!"
The couple acted swiftly. They called for help and a rescue team arrived to search in the nearby woods for the emaciated white dog.
Finally, his little head popped up! Billy was immediately rushed to the vet. The poor dog was starved and dehydrated. He was so frail, merely skin and bones.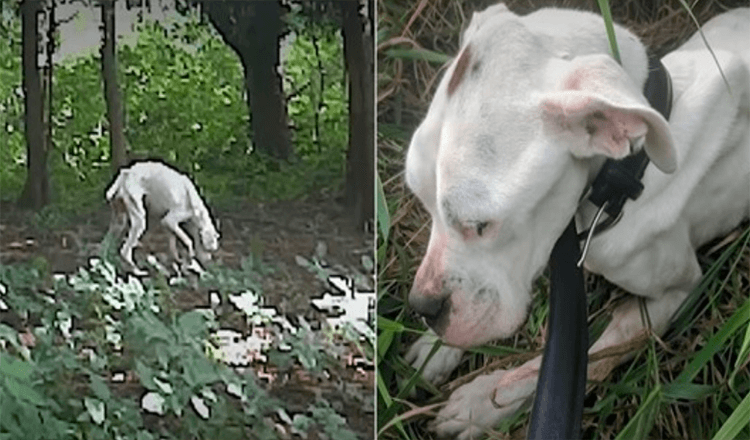 Once at the vet, Krista and Bill hung around. Krista explains in the video below that she fell in love with Billy instantly. The look in his eyes, the pain he was feeling, everything that made him continue to fight– connected her to him for life.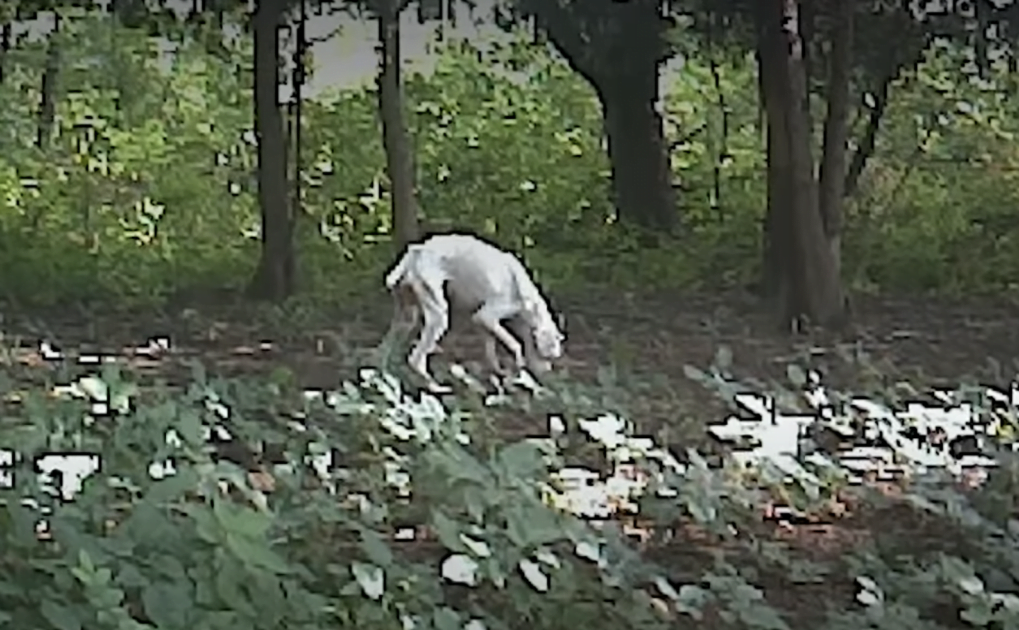 Billy was so hungry. He wanted to eat everything in sight. But the medical staff knew that eating would have to be gradual if he wanted to keep things down. No one was sure he'd survive but he surely had a lot of cheerleaders rooting him on.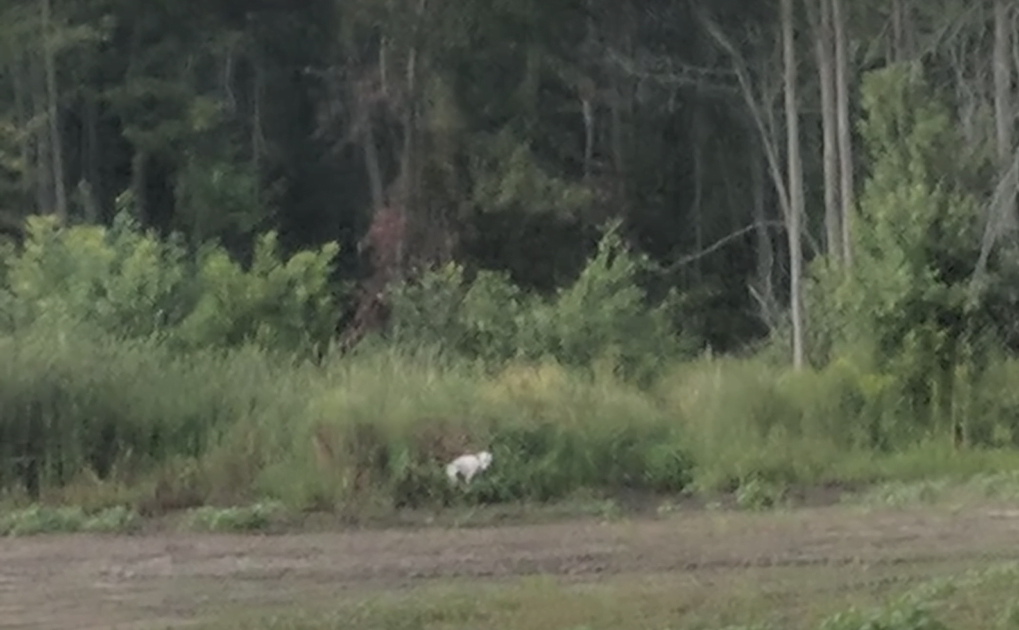 By the next day, however, things were looking up. Billy was fighting hard and the IV fluids and nutrition were helping. He was able to move about easier. His lethargy was certainly improving. The only downside was that his medical bills were piling up. The couple was overwhelmed. That is when the "Saving Billy" fundraiser was established. The entire community wanted to help! It was truly amazing!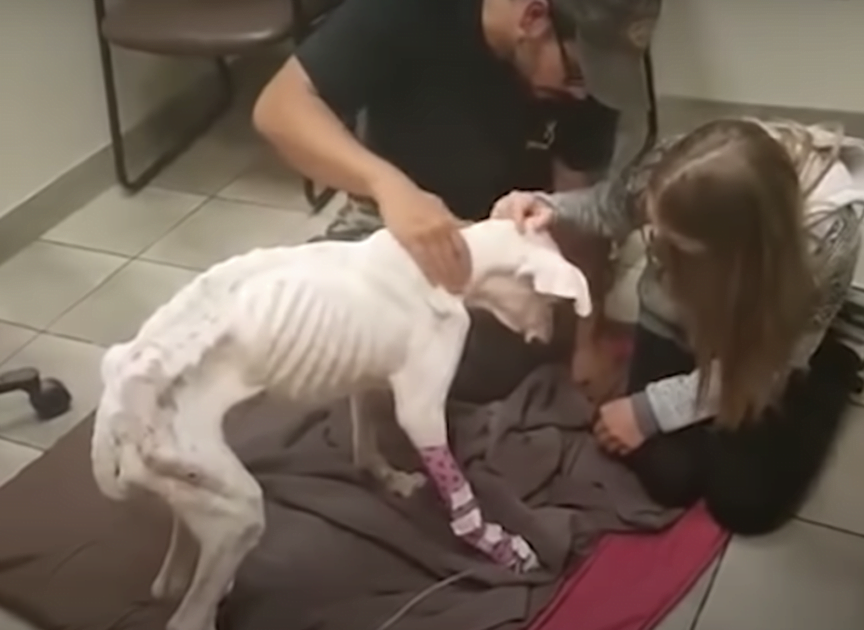 Soon Billy was well enough to leave the vet. Krista knew she wanted to be his foster mom and there was no way Bill, her husband, would be able to dissuade her. Like we said, Krista and Billy had that instant connection.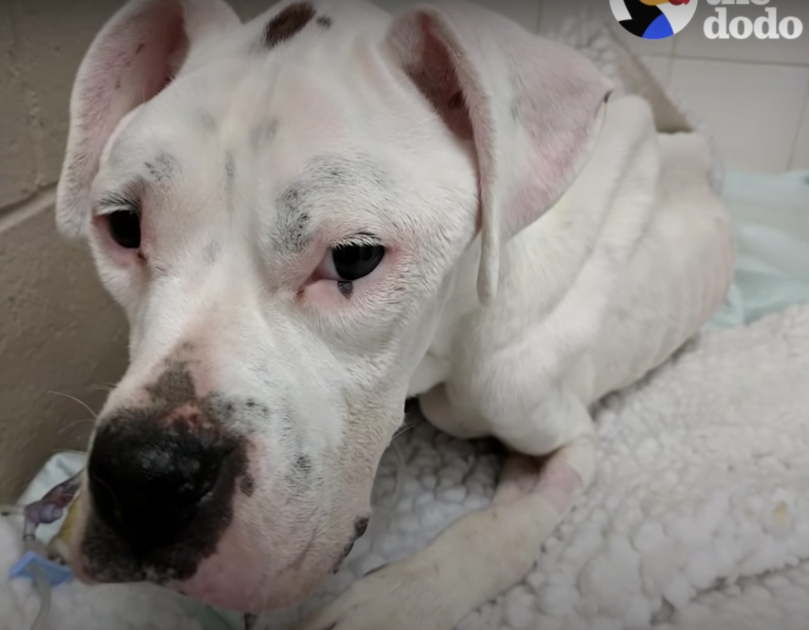 Billy was thrilled to leave the vet but being in a home would be a huge transition. Billy needed a special diet and physiotherapy. It took quite the commitment but Krista never wavered.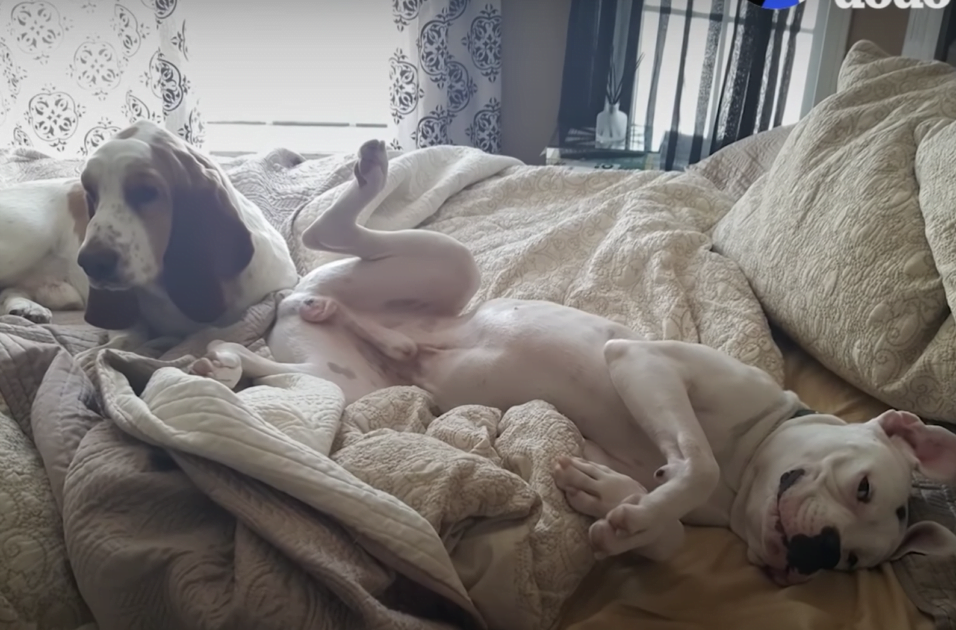 As days came and went, Billy put on weight and started feeling right at home. He had new doggy siblings too! One doggy brother, Remington, and Billy became inseparable.
Seeing Billy on this journey only reaffirmed what Krista felt in her heart, this dog belonged with them forever. It was then Billy officially became a "foster fail."