Man Spotted With Tiny Kitten On Subway Is Restoring People's Faith In Humanity
Resting in the stranger's lap was a tiny kitten, wrapped in a towel.
"He was bottle-feeding her," Rogers told The Dodo. "You could see the caring. My heart felt like it was going to explode to see someone with that much caring. He was so in the moment."
After watching the man for a bit, Rogers knew she couldn't leave the train without finding out more — so she approached the man to ask about how he'd met the kitten.
"We had a chat," she said. "He told me he'd found the kitten alone between two buildings."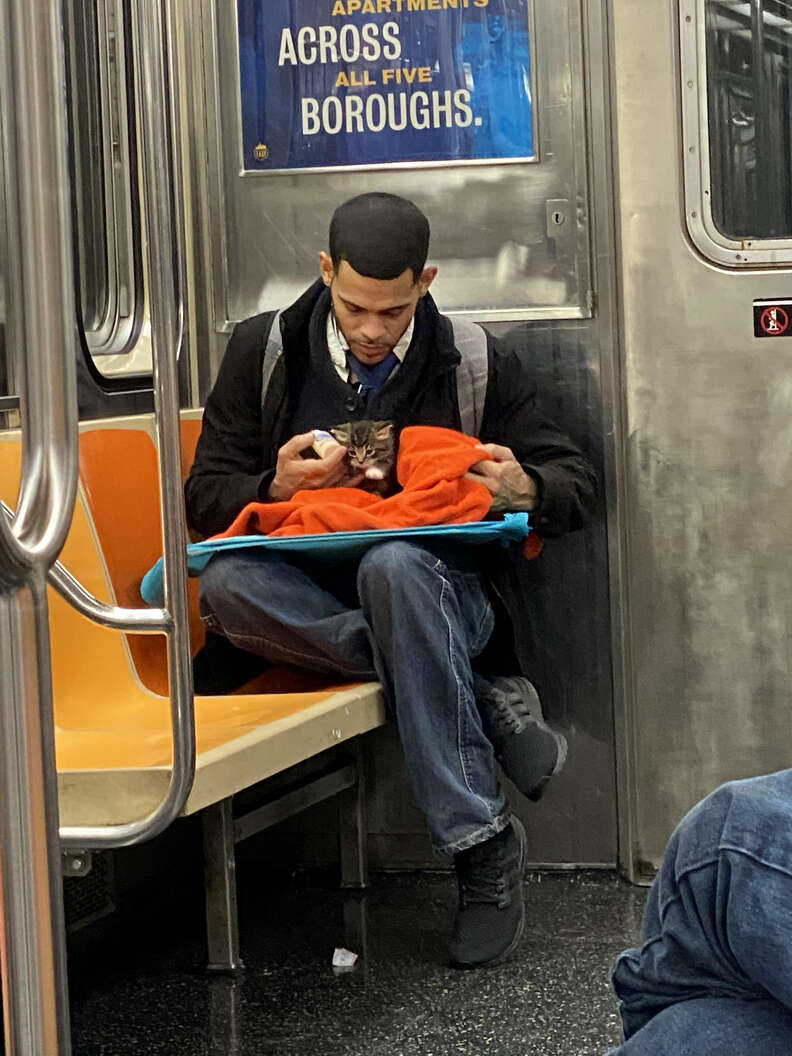 GILLIAN ROGERS
Rather than leave the kitten there to fend for herself, the man had rescued her, taking it upon himself to keep her cozy and fed.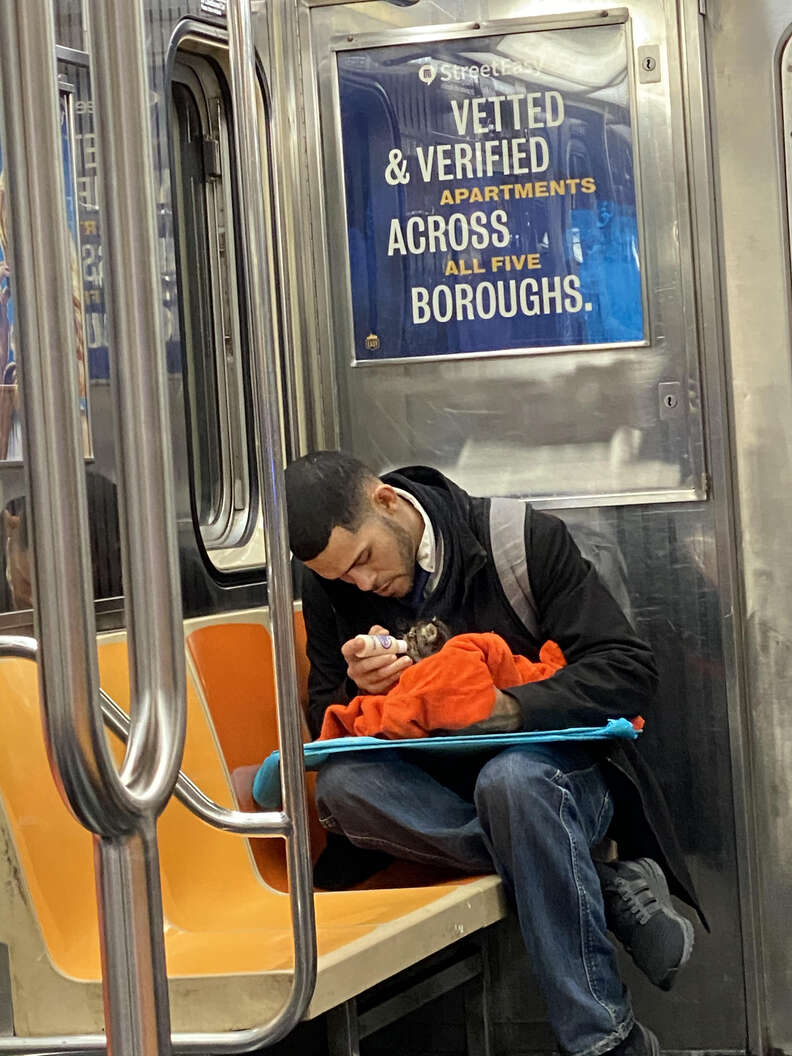 GILLIAN ROGERS
"The kitten was looking up at him as he fed her," Rogers said. "It was so heartwarming. I told him, 'Thank you.'"
Soon, Rogers' stop arrived and she had to leave before she could ask the man his name. But despite parting ways as strangers, simply witnessing the man's loving spirit had left Rogers' day transformed.
GILLIAN ROGERS
"It was truly a special moment. When I got off the train, I felt like I was walking on air," Rogers said. "I felt joyful — like, it renewed my faith in humanity. There are still decent people out there."
GILLIAN ROGERS
For Rogers, the scene was especially poignant; as founder of Pet Rescue Squad Inc., she dedicates her life to helping animals. But after posting about the encounter online, which has since gone viral, Rogers learned just how a stranger's show of compassion can impact the world.
"I had no idea the photo was going to resonate as it has. It makes me happy," she said. "I think we all need something to cheer us up."