Severely Abused Dog Tucks Her Tail Between Her Legs, Looks For Someone To Hug
The Niagara County SPCA is concerned over the repeated cases of animal cruelty and neglect, after taking in 3 abused dogs in a single week, writes ilovemydogsomuch
As per reports, the officers first seized 2 puppies, Foreign and Hemi, who were being starved in the backyard of their home.
Later in the week, the officers rescued an emaciated Pit Bull named Christmas, who was badly wounded and covered in fleas all over.
Amongst the 3 rescues, the condition of Hemi and Christmas is particularly critical. Hemi is just 6 months old, and the white and tan dog can barely move because of dehydration and malnourishment.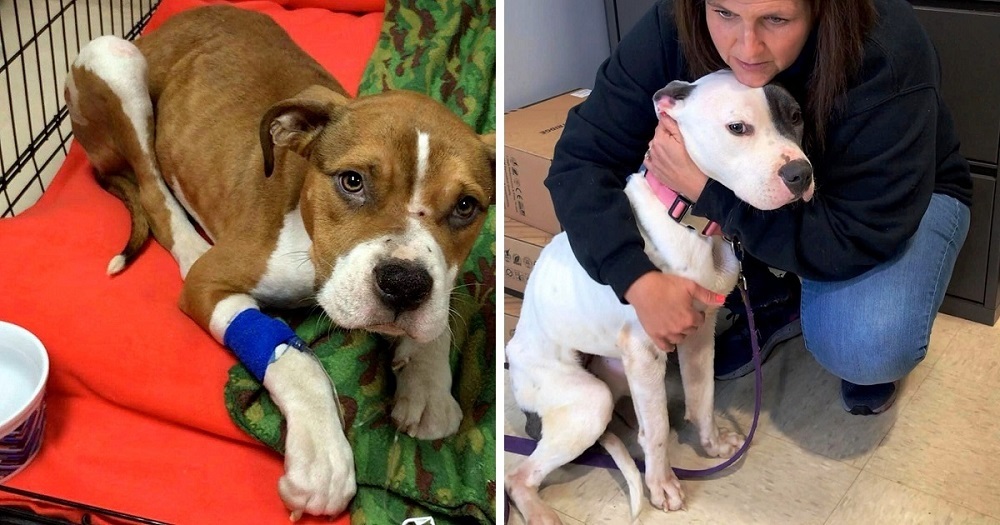 Both Hemi and Foreign have swollen and bruised legs, which hugely compromises their mobility and also suggests brutish mistreatment.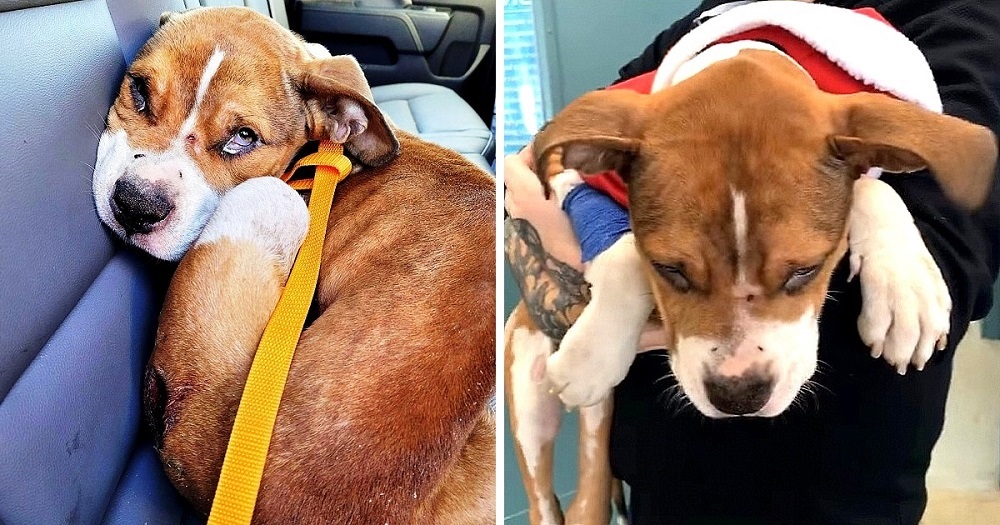 While not much is known about Christmas' owner, rescuers believe that she comes from a stressful environment. One can see all her ribs through her white and black coat, and it's easy to tell the extent of nightmarish abuse she has endured. Christmas is extremely love-starved and she strongly expresses her need to be cuddled and held constantly.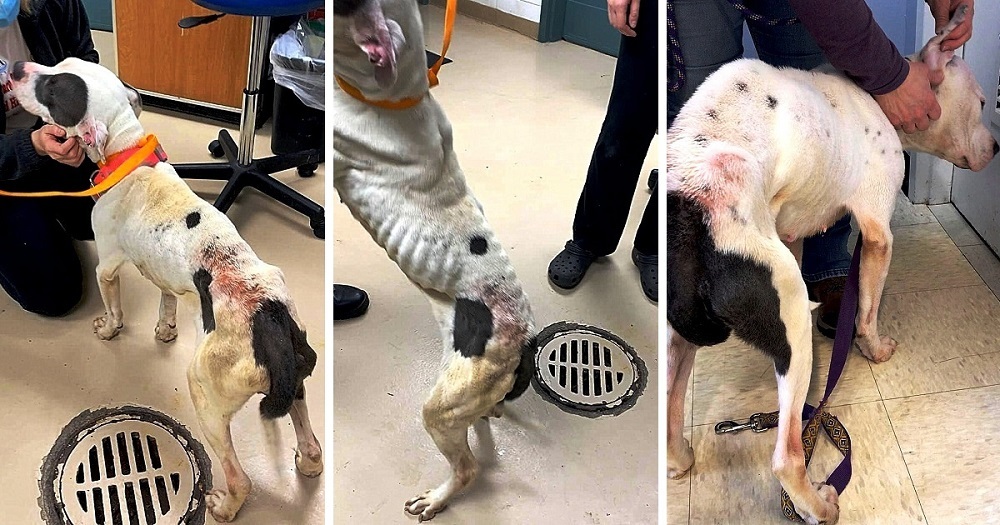 The rescued dog and puppies are now recovering with the SPCA, and they are endearingly comforting each other like kindred spirits. One of the officers who helped rescue Hemi has already promised to adopt the little charmer once he's strong enough. We pray for the speedy recovery of this battered trio and hope that their wicked abusers pay for hurting these innocent souls.