Shutdown Pit Bull Figured Out His Blankie Is Made Of Magic
They should be showered with love and treated with the utmost respect and decency. In spite of this, there are some people out there who do not care for their animals the way they deserve. Some dogs are so severely traumatized that it's a miracle they can still function, let alone make good pets.
Yet so many surprise us. They don't just make good pets, they become vital family members.
This story is about Bubby, or Bub. Bub came into Katharine's life after a traumatic beginning. He had been through something so horrific that he was totally shut down. As Katharine says, in the video below, he didn't even act like a real dog. And it totally crushed her.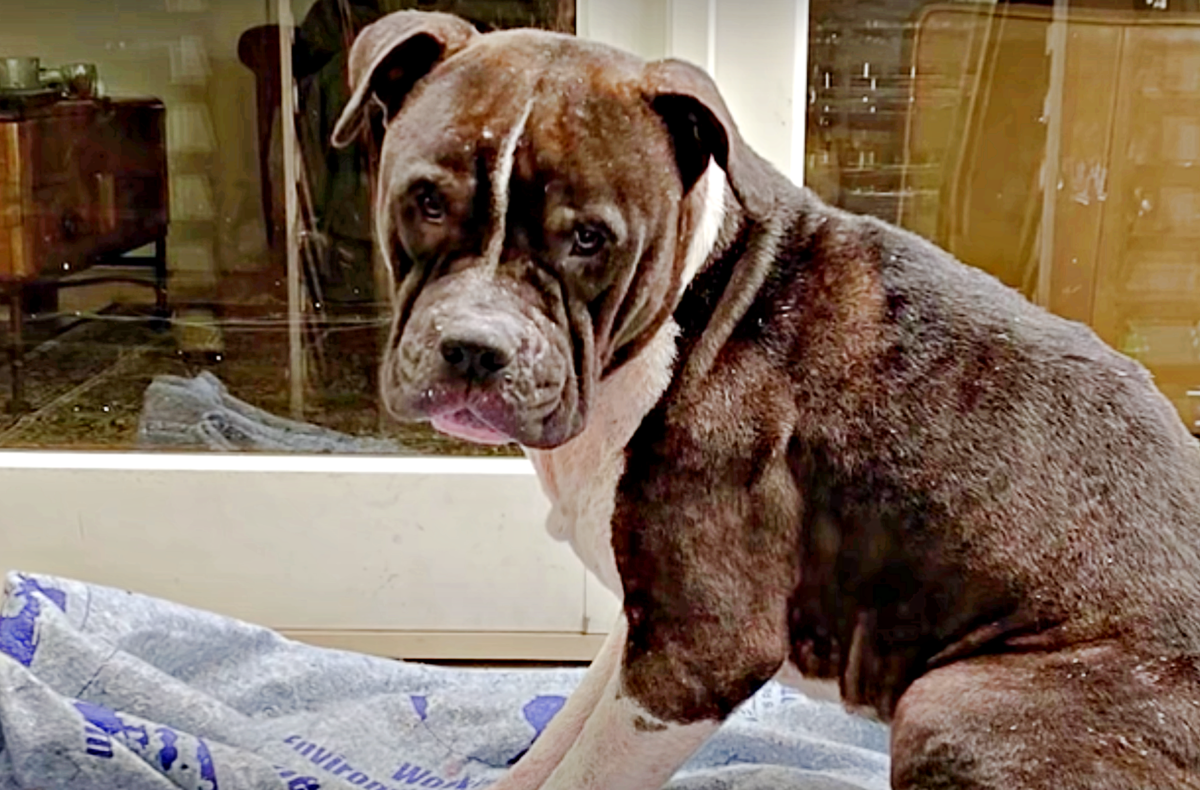 Bub was sad and had no idea how to function. Katharine hoped that with time, Bub would heal.
When Katharine took Bub in, the first step was to crate train him. They took things slow knowing he had been through so much. Katharine wanted Bub to have as much comfort surrounding him as possible so she put a soft pillow and blanket inside his crate. He cuddled in and fell asleep. But the next morning, Bub discovered that his blanket wasn't just for sleeping.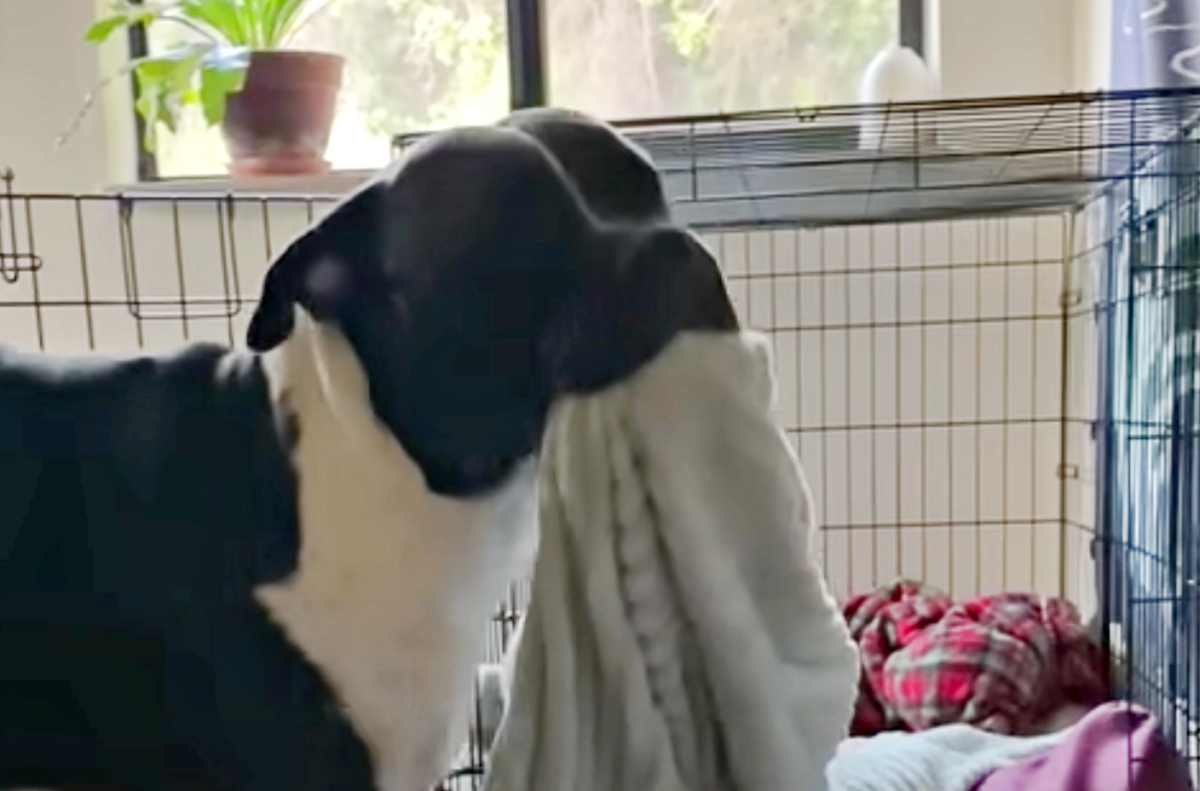 As Katharine filmed, Bub came out of his crate then went right back in as if he forgot something. That is when he grabbed his blanket by his mouth and dragged it out. Katharine was floored. Bub loved his new blanket. This may not seem like a big deal to most but remember Bub was shut down and sad. Showing any interest in anything was an incredible step towards his recovery!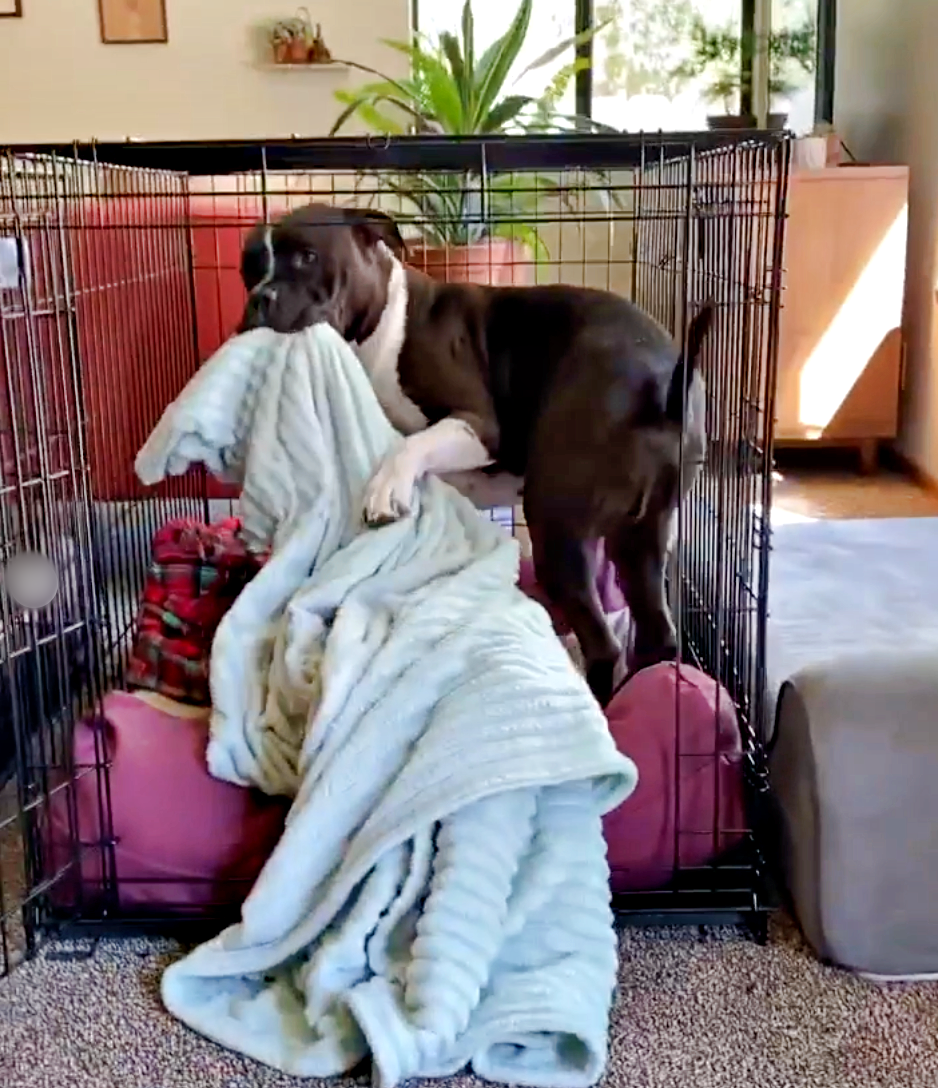 With the blanket in his mouth, Bub, for the first time since bringing him home, smiled and wagged his whole body. It was as if the blanket brought all the support and safety Bub needed. When Bub saw how Katharine reacted, he knew he was making her happy. This was one smart Pit Bull! Katharine laughed and Bub only wanted to parade around with his blankie even more.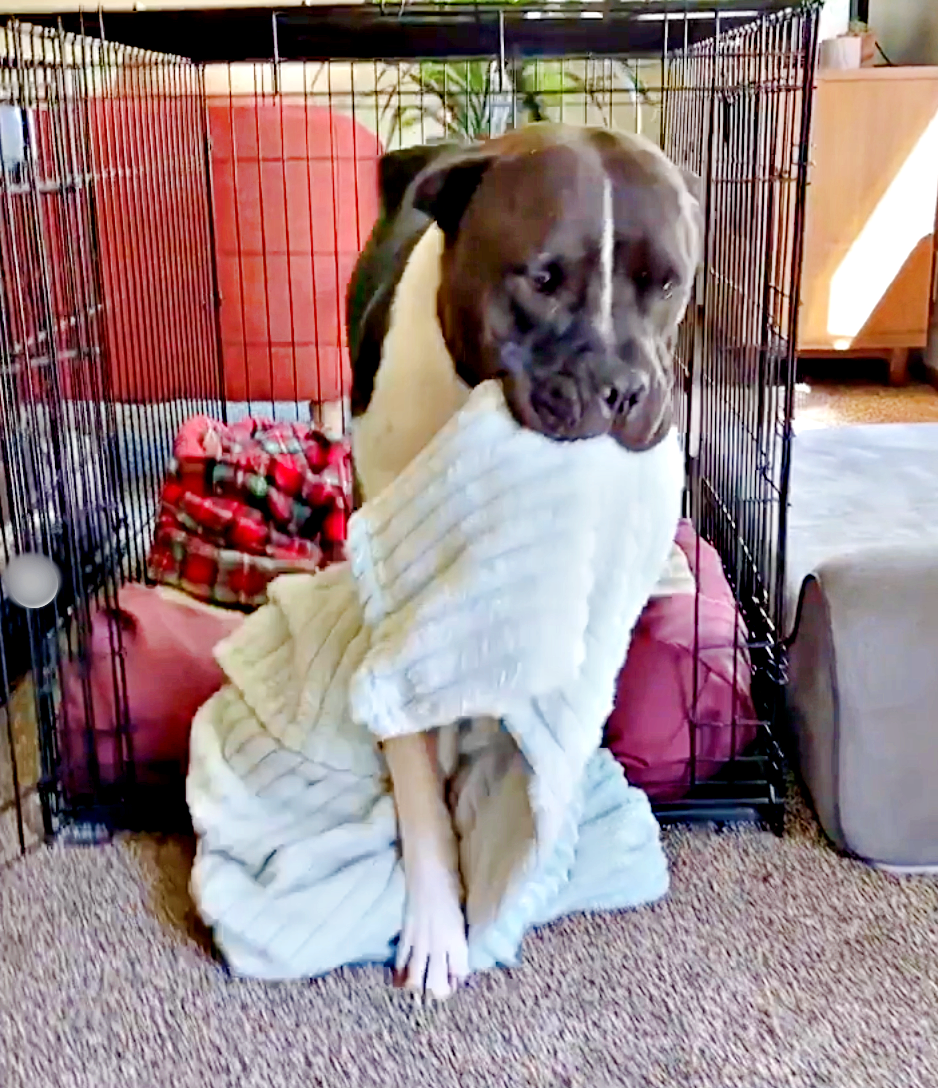 This became Bub's new routine, as well as Katharine's. Every morning Bub woke up, he dragged his blanket out and around the house. Sometimes he brought it back to Katharine's bed and snuggled up. Understandably, she couldn't get enough of those moments. Katharine's giggling made Bub so happy and he wagged his tail and did these little cute Pittie snorts.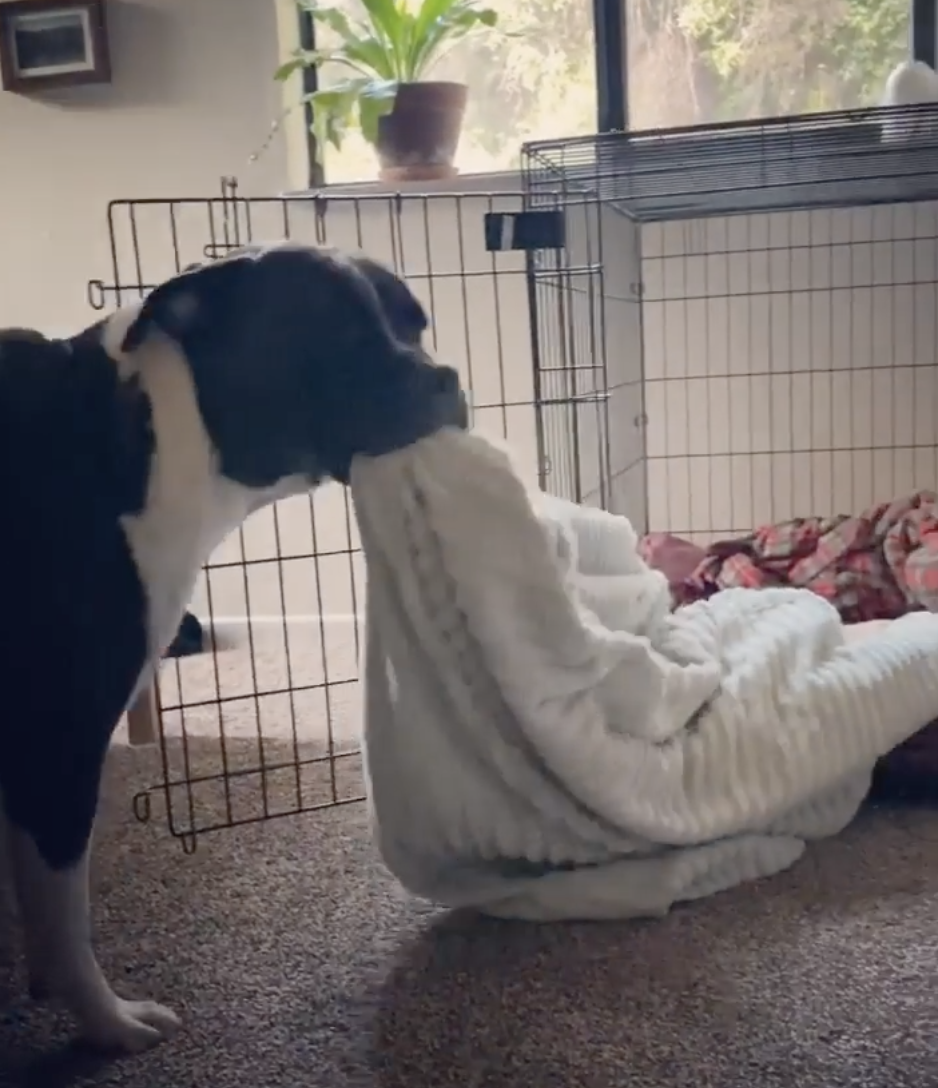 The cutest thing happens next! Katharine's other dog, Simon, also a Pit Bull, warmed up to Bub. Their bond became stronger every day. Simon realized that Bub's blankie routine made Katharine so happy and he did something super special as well. This family is so incredibly adorable, we just can't get enough of them!
Bub has fully recovered and has truly become a well-adjusted happy guy. We are so grateful for Katharine's hard work and unconditional love as well as Bub's tenacity and ability to see the good in humans despite all he went through.