Tiny 5-Week-Old Pup Fights For His Life After Tormentor Throws Him In Dumpster
Oscar is so small, so adorable, and nearly lost his life after just five short weeks on earth. All little Oscar knew until the age of five weeks was neglect, fear, and hunger. He was located by good Samaritans in a dumpster in Indianapolis, Indiana. Someone wrapped his small body in a towel and threw him away like used trash.
The two kind souls who found him heard his moans deep in the thick of the night.He was brought to IndyHumane the very next morning and was suffering from vomiting and unable to hold down water. He was so weak and filthy, he required life-saving measures immediately.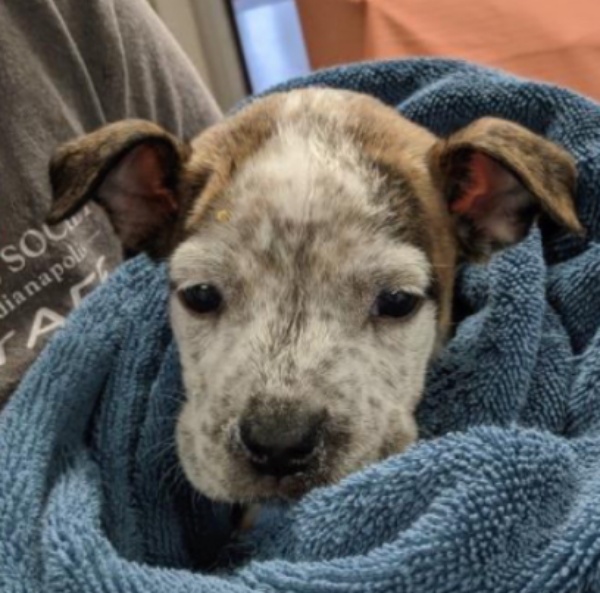 Oscar was placed in the ICU on a heating pad along with a teddy bear with heartbeat sounds to mimic his mother. He had x-rays and a thorough exam, which revealed Oscar likely ate something that got him sick.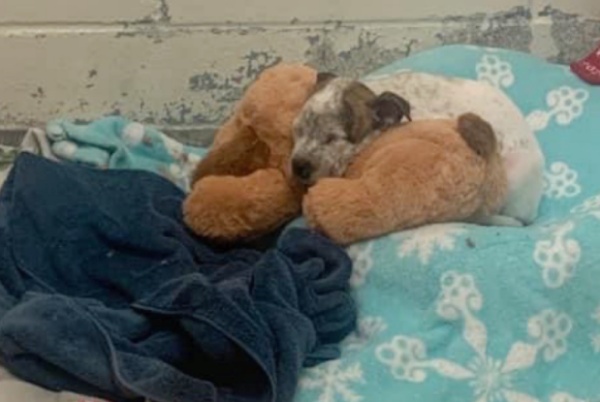 He did not have parvo, which is a good thing because parvo can be fatal. It took several days of medications and support before the little guy showed signs of improvement.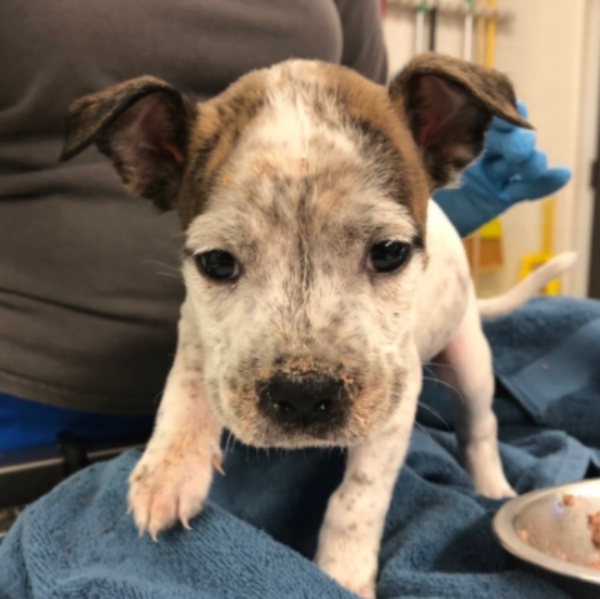 He will be spending time with a foster family as he recovers from neglect for a while. The folks at IndyHumane shared images of little Oscar on Facebook and reported, "We are truly humbled by the strength he displayed while alone and cold in that dumpster. Oscar is yet another example of how humans can learn a lot from the resilience and determination of animals."